Marija Puđak, AEGEE Zagreb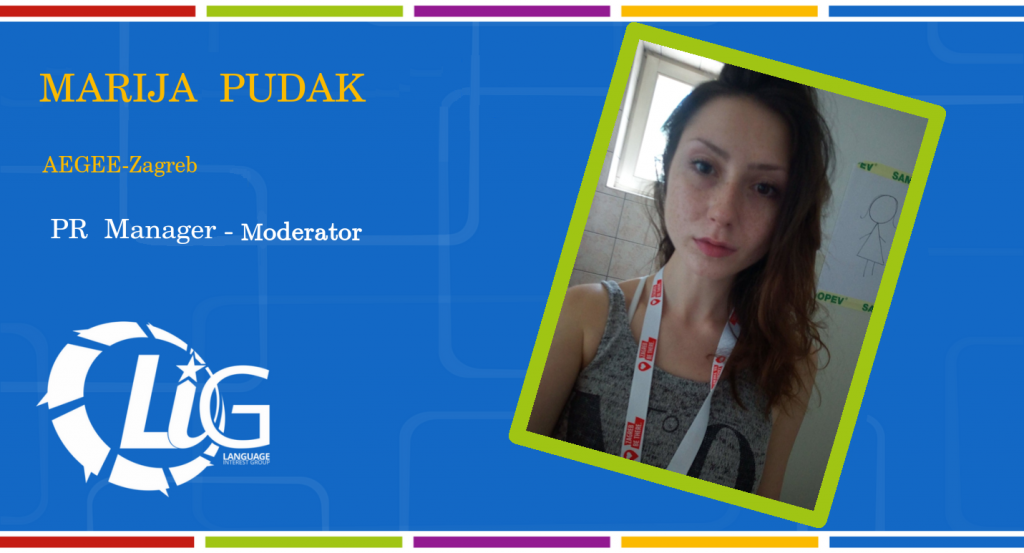 I'm an AEGEEan for about two year now and have been to local events and workshops, also one network meeting so far.I am the new moderator and i come from AEGEE-Zagreb! I finished philosophy and sociology on my bachelors and am currently doing a sociology major. Other than English, Croatian and other Balkans languages I speak some Italian, German and tried learning some French by myself quite recently. I am hoping for many interesting workshops and collaborations to be done and am eager to be a part of the most FUN LIG year ever! I am Quirky introvert, sporty foody and LOVE of course the language! I am spending time sketching, college-ing, working out, reading, learning new things, trying out new food combos.I am a person who doesn't spend a day without Duolingo app!Last but not least, i am a person who owns a guitar and never played a decent song on it (anyone mentoring ? )
Danee Van Den Eijnde , AEGEE Utrecht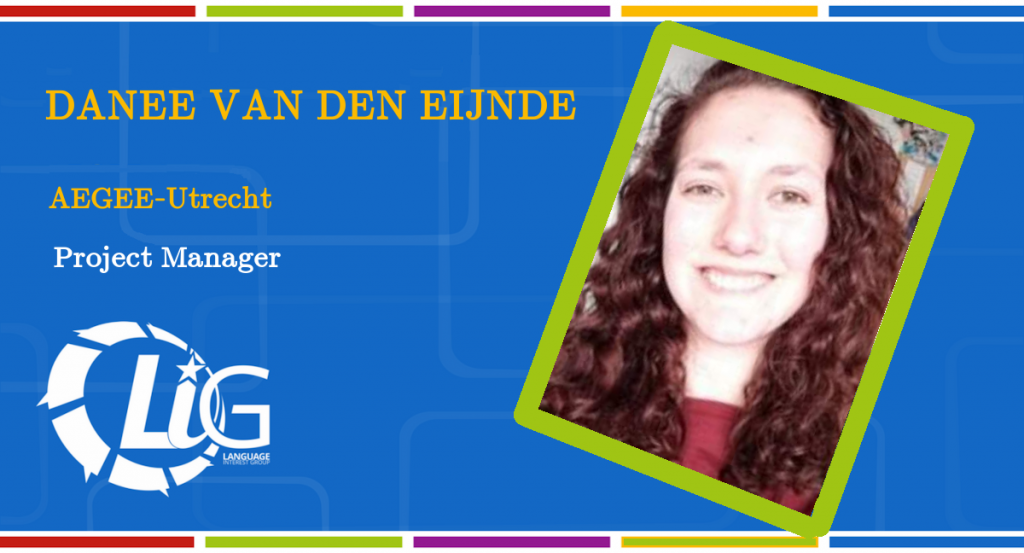 Heyy, I'm Danee van den Eijnde! I'm a member of AEGEE-Utrecht and AEGEE-Tilburg and I study English Language and Culture at Utrecht University. A fun fact about me is that I've wanted to learn sign language since I was a child and finally took up this challenge at the beginning of February and I love it!
Razvan Constantin Pascal, AEGEE- Iasi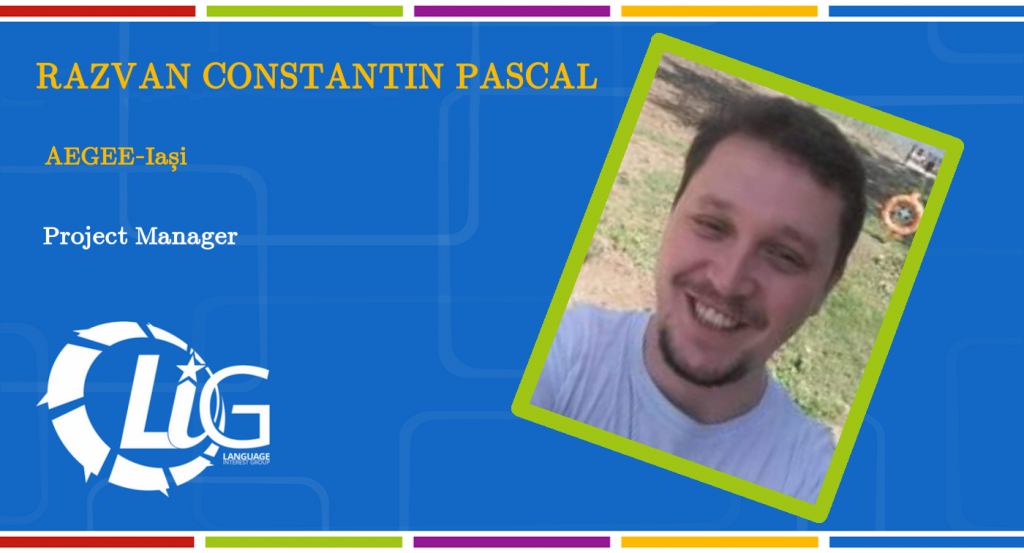 My name is Pascal Razvan, I am a member of AEGEE-Iasi and I studied Marketing. The funniest thing about me is that until 2 years ago I wasn't a fan of cats, but now … things have changed.
Amir Hosny,AEGEE-Padova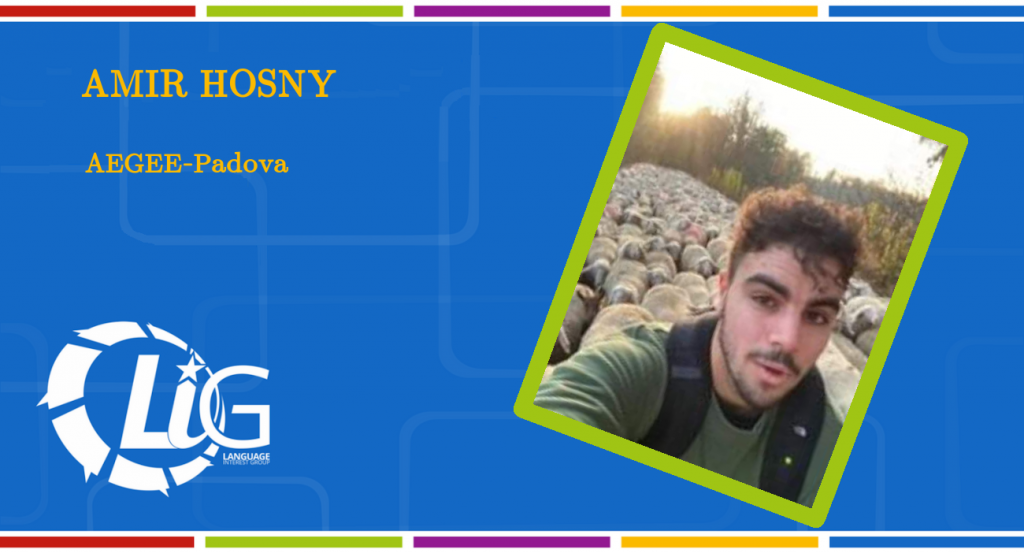 Ciao! My name is Amir. I'm from Scotland, but a member of AEGEE-Padova as I'm on Erasmus here whilst pursuing an economics degree from the University of Glasgow. A fun fact about me is that I'll eat pretty much anything, except Fischbrötchen!
Feel free to contract the moderators any time!