November
At the Agora in Torino, a new Caucasus Project Team has been formed, a new EWWG Board has been elected, and the Twin Antennae project was presented to the plenary. See the minutes section to read more.
October
During the Agora in Torino, workshops will be organised on the Twin antennae and Caucasus project.

September
Basak, Nino and Theijs organised a succesfull workshop at the Planning Meeting in Aachen.
Minutes can be found in the minutes section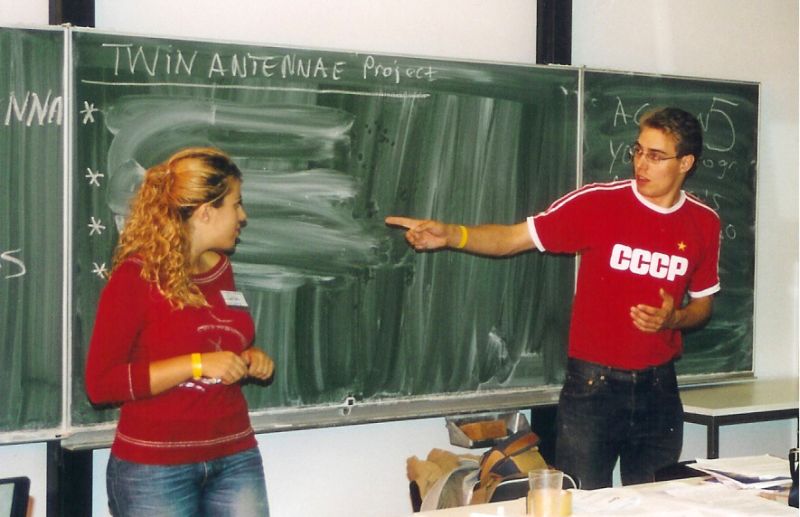 August
EWWG usues the following lists:
EWWG-L for those interested in EWWG
EWWG-Board-L for the board members
Caucasus-L for the Caucasus CST
CST-L for the Caucasus CST norganisers
TWIN-L for the TWIN Antenna Project
July
Theijs & Basak will give an intensive Workshop on the next PM in Aachen:
"How to overcome the barriers between East and West?" Apply now!
- 4 boardmembers have been been elected:
* Speaker: Olga Bronnikova (Moscow)
* Secretary: Nino Metreveli (Tblisi)
* Treasurer: Theijs van Welij (Utrecht)
* Public Relations: Basak Tuzun (Izmir)
This board is not complete, we are still looking for:
* Project responsible
* Fundraiser
* Local activities coordinator
Interested? Please send an email to risana@yandex.ru.
June
Open Call for boardmembers
May
-After 7(!) years, the website has been updated.
-40 interested AEGEE members from the workshop are added to the EWWG mailinglist.
-EWWG has its revival, but needs for this a new board as well to coordinate the activities.
Are you interested in becoming active on a European level? Please send an email to risana@yandex.ru.
April
At the Spring Agora 2004, a workshop to brainstorm about the future activities was organised.
If you are interested, or want to get active in EWWG, don't pass the minutes of this workshop, they are now aviable.
© 2004 EWWG / All rights reserved ewwg(a)aegee.org
webmaster