Wanted: photography students from across the European Union to picture a world without discrimination!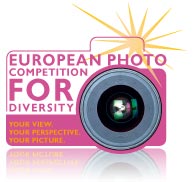 Photography, art and design students from the 27 EU Member States are invited to take part in the "Breaking Stereotypes" photo competition, to make a creative and refreshing statement for diversity and against discrimination. The competition is part of the five-year EU information campaign 'For Diversity. Against Discrimination.', which is incorporated into the 2007 European Year of Equal Opportunities for All campaign.

Both are pan-European information initiatives run by the European Commission. In line with EU anti-discrimination legislation, which has been operational for several years, these campaigns aim to encourage the benefits of diversity and combat discrimination on the grounds of racial or ethnic origin, religion or belief, age, disability, sexual orientation and gender.

For more information on both campaigns, please visit:
www.stop-discrimination.info and http://equality2007.europe.eu


What is the competition about?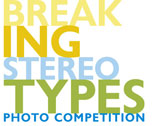 The title of the competition, 'Breaking Stereotypes', underlines the fact that discrimination is often based on stereotypes and prejudices held by society. The objective of the competition is not only to create awareness of diversity issues among young people, but also a better understanding of what discrimination means to the young population of Europe. Instead of preaching about the new laws, the EU invites young artists to produce images with a strong and stimulating impact, expressing how young Europeans see a world without stereotypes.

The winners will be selected in August from a shortlist of 35 entries. A total of € 9,000 prize money will be shared among the first, second and third place winners, as well as the first place winner's university or academic institution. All 35 shortlisted photos will be featured in a travelling exibition starting in Brussels and visiting the capital cities of the three winners. The jury will consist of renowned and famous photography and art experts, including high-profile and young photographers, professors and media experts from different EU countries.

For more information, feel free to contact us at hrwg@aegee.org !!!