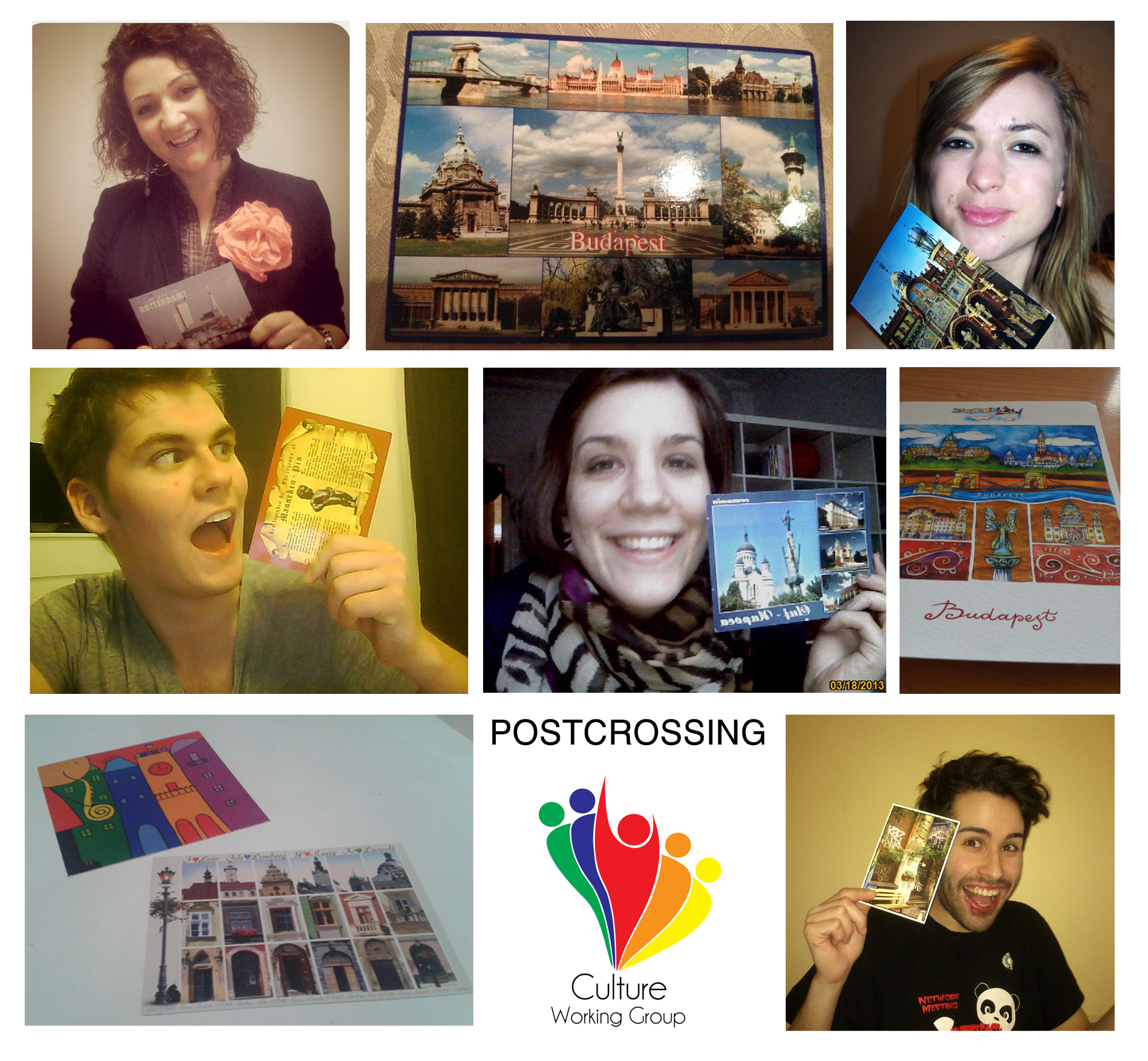 I'm very happy to announce the start of a new project within the Working Group! We can call this project a Postcard Exchange or, as it is also known, POSTCROSSING which basically consists on sending and receiving postcards from random people all over the world (or, in our case, Europe!).
The original idea comes from the website www.postcrossing.com and was born in Portugal in 2005. The project has been growing and the postcards sent so far are counted by millions.
So where's the cultural component?
The idea would be to send a card which has pictures from a cultural aspect from your city/country and to explain it briefly. By cultural aspects I mean famous monuments, paintings, street art, pinturesque streets and places, traditional food, costumes and everything 'cultural' you could consider. This would contribute in our overall knowledge and would let us discover some facts that we couldn't have imagined before from any city in Europe.
And… can you just imagine how fun it is to receive a postcard from a nice view of your country instead of so many bills and crap after a tough day of study?
I wanna join, I wanna join! Yeah, you should!
You can join this activity by filling this form.
The sheet with the members' addresses will obviously be kept private and won't be used for any other purpose other than the one related to our Postcrossing project.*