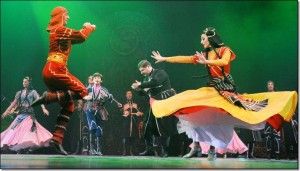 Feeling excited for adventure? Do you want to discover the less visited parts of Europe?Why not visit Georgia this summer? We talked with Tinatin, Incoming Responsible, for AEGEE-Tbilisi's "Unlock Your Full Potential" SU for more details.
CWG: Tell us a bit more about your SU.
Tinatini :We organise a cultural SU every year. Our programme includes national dance lessons, song lesson, Georgian language lessons and cooking lessons. Meanwhile participants travel around our country and explore different parts of it (mountains, seaside, historical sights etc.)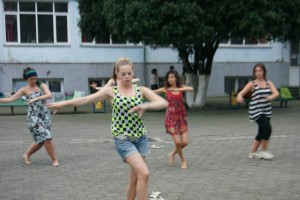 CWG: Why did you choose this title for your SU?
Tinatini: The title of the SU is "Unlock your full potential". The idea is that the participants should find hidden talents of singing and dancing like Georgians.
CWG: What makes this SU special compared to the one last year?
Tinatina: The theme of the SU is basically the same, we have changed some organisational issues.
CWG: Which do you think will be the most popular activity?
Timatini: We think the most popular activity would be dance lessons and hiking in Svaneti, a mountainous, beautiful part of Georgia.
CWG: What cultural activities do you have planned for your SU?
Tinatina: Singing, dancing and language lessons + Georgian supra (feast) tradition explanation.
CWG: Please describe your antenna in 3 words.
Tinatina: Cultural, diverse, energetic
CWG: Thank you Tinatin and good luck!
Sabina Guja (AEGEE-Cluj-Napoca)