Another option for your summer is Romania. Join AEGEE-Cluj-Napoca and AEGEE-Sibiu to Live Green the Transylvanian Dream. Why, you ask? We talked to Raluca Radu from AEGEE-Cluj-Napoca to find out why this SU is THE SU.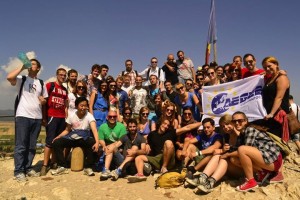 CWG: Tell us a bit more about your SU.
Raluca: A Summer University is something that nobody can forget! Our Travel Summer University will start in the heart of Transylvania, in Cluj-Napoca, the European Youth Capital this year, so the young energy will flow in the air. Just try to imagine something: your SU starts in Cluj-Napoca, then with other 34 new friends you start the journey and discover the beautiful views of Transylvania that are hard to forget, the culture, the history, you learn new things, you have fun… We can assure you that a summer like this will be pretty much impossible to forget.
CWG: Why did you choose this title for your SU?
Raluca: Summer Universities are like a dream come true for the ones who take part in it. Transylvania itself represents a dream for the local people. It's a relaxing place, where people are friendly and discover new things every day, but at the same time they don't forget to have fun. We want to share this dream that we are living with our participants and let them live it green with us – because we are also going to be green this summer – and discover all the beauty of our region.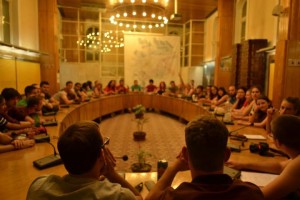 CWG: What makes this SU special compared to the one last year?
Raluca: Well, this year we are changing the route, we'll travel from Cluj-Napoca to Maramureș, a picturesque part of Romania, rich in culture, history, and our future participants can learn a lot about our country, they will live green for 4 days in the country side, and see all the magic of rural life. After Maramureș, we'll go to Alba Iulia, a city that means a lot for our history, then Sibiu and Brașov, two beautiful cities that we visit every year and our participants fell in love with them every time.
CWG: Name the activity that you think will be the most popular during your SU.
Raluca: There won't be one particular activity, but the whole Summer University is going to be like a competition. They will have a lot of fun activities, also some adventurous ones like a day at the Aventura Park. Everything else that we have planned has to be discovered by the participants themselves.
CWG: What cultural activities do you have planned for your SU?
Raluca: It is a tradition recently in our Summer Universities, we are going to visit our famous castles, Peleș Castle – the place where our king and queen used to live, then Dracula's home, a really famous place in Transylvania. All the cities that we are going to visit are really rich in culture and along with this the traditional drinks, food and dances will create a unique atmosphere.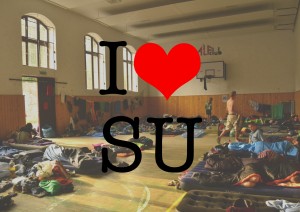 CWG: Please describe your antenna in 3 words.
Raluca: Dedicated, creative, enthusiastic.
CWG: Thanks you and good luck with organising a cool summer.
Sabina Guja (AEGEE-Cluj-Napoca)