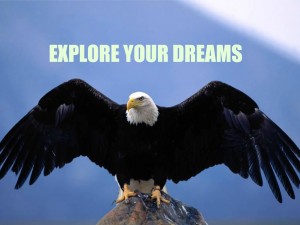 Have you looked through the SU options for this year? Has something caught your eye yet? How about joining AEGEE-Tirane in Eagle's Land? Sokol Mustafallari, SU Eagles's Land coordinator, told us more about the SU and why you shouldn't miss it.
CWG: Tell us a bit more about your SU.
Sokol: Our SU which includes the history of the east and the west, culture and art will show young people a full picture of our country: from Illyrian time, to the early Roman Empire, going through the Osman Empire, continuing with communism and finally finishing in our days with the negotiations for entering in EU.
However this SU is not just about history and culture, but it is also a big opportunity for participants to travel to some wonderful exotic places in south of Albania, having unforgettable beach parties and enjoying the crystal waters of the Mediterranean sea. A Summer University is always special for participants, but we will make it unforgettable.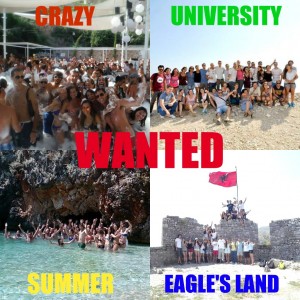 CWG: Why did you choose this title for your SU?
Sokol: We wanted to present our country as an ancient land with culture, history and language. The eagle is part of our national flag.
CWG: What makes this SU special compared to the one last year?
Sokol: It will be special because it will be based on the combination of art, culture, crazy parties, exotic beaches and much more.
CWG: Name the activity that you think will be the most popular during your SU.
Sokol: It's very difficult to choose, because we consider all of them unique, but anyway I can mention travel in Buthrintum (summer resort of Julius Caesar) and the exotic beach of Ksamil one of the pearls of the Mediterranean.
CWG: What cultural activities do you have planned for your SU?
Sokol: We will start with the capital, Tirana, and exploring it from early beginnings, visiting antinuclear underground building of the ex-dictator, one of the most visited places in our days in Albania. We will continue with visiting the ancient city of Durres with its mysteries, visiting Kruja castle and the obsession of the Osman Empire, the castle of our national hero George Kastriot Skanderbeg. Finally we will explore the south of Albania with its beauties, Jala, Ksamil beaches, Buthrintum, Porto Palermo castle, the summer resort of Ali Pasha and much more.
CWG: Please describe your antenna in 3 words.
Sokol: Creative, optimistic, friendly.
CWG: Thank you Sokol and good luck with your SU.
Paula Rodríguez (AEGEE-Castellón) & Sabina Guja (AEGEE-Cluj-Napoca)