The Oscars 2015 awards came and went. Were the winners a complete surprise? Or were they predictable? We asked Erika Bettin (AEGEE-Venezia) for her opinion. After covering the Venice International Film Festival (VIFF) for us and correctly appreciating the value of the movie Bridman, we thought she would be the best person to ask.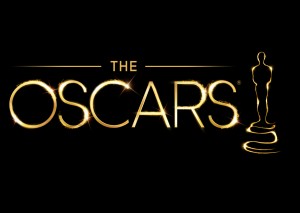 CWG: Erika, please tell us some general impressions about Oscar 2015.
Erika: The Oscars 2015 were a little bit boring. This is the first thing that came into my mind. Don't get me wrong, but it's an eight hours marathon and the difference is made by the host. Last year, Ellen DeGeneres was sparkling and, unfortunately, Neil Patrick Harris was everything but entertaining. The best part for me was following the ceremony with my coworkers, having fun and joking all night long. You need some determination to work during late hours (especially after an EPM, in my case).
CWG: In the summer your covered VIFF for CWG and correctly appreciated the value of Birdman. Was it a suprise for you that it won the Oscar for best picture?
Erika: Yes. Normally everything is already "written" and you know who is the top racer. This year Birdman was neck to neck with Boyhood, while Grand Budapest Hotel was the underdog. Alejandro González Iñárritu is one of my favourite directors and I've been following his work since Amores Perros in 2000. He became famous destroying the temporal linearity in his films and he won an Oscar for a film that seems to be shot in one long take. I was sure that he would have won only halfway trough the ceremony, when it became clear that Grand Budapest Hotel was winning only technical awards (make up, sound, art direction etc.) and Boyhood was not having any shots. I told to my colleagues to prepare already the article and tweets about it and I was right.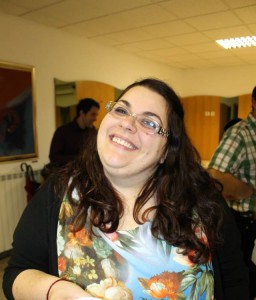 CWG: What was your favourite moment of the evening?
Erika: My favourite moments of the evening… well, the red carpet where Will.I.Am arrived dress like a Foot Locker clerk or the In Memoriam moment. I like when stars can stop for a minute to remember those who passed away, those who gave a contribution to the industry. I am a fan girl, I have to admit, but that moment always bring me in tears. Last but not least, John Travolta. I really don't know what happened with his face, but he looked like he was one of Madame Tussaud wax statues. Then he was hanging around doing weird stuff and faces. It was hilarious to see, yet embarrassing. Other than that, unfortunately no big #YOLO moment.
CWG: What let you down about the Oscars 2015?
Erika: Definitely Neil Patrick Harris. I said before how important the host for the ceremony is and he was just not the man for the job. He was nervous and he was there merely to present another presenter, which resulted in a big "Why are you even there in first place?!". Audiences seemed to love him, but he was just a standard actor presenting the whole ceremony.
CWG: Did you find the awards predictable?
Erika: This is the million dollar question. I had my prediction and all were right, but this doesn't mean the awards were predictable. In the end, more than 6000 votes were cast and you cannot be sure on how the Academy members will vote. You can expect for some to win, that's for sure. The mechanism of vote is rather complicate. For a film to be awarded, it needs to have been screened at least one week in the previous year. Then distribution and production play a key role. There are screenings with potential voters in order to push the movie and/or the actor. Of course international prizes will count on the overall judgement. We should not forget that the Oscars are the last prize to be given during the award season and they are obviously influenced by the rest. Coming back to your question: are Oscars predictable? If you are familiar with the Academy and the North American movie industry, yes, they are.
CWG: Do you think there were obvious snubs? (snub = an act of rebuffing or ignoring someone or something)
Erika: This year there where three big snubs: Jennifer Aniston, Selma and The Lego movie. Before I explain why, I have to make clear that the Academy really does not care that much about critics and public opinion. The Hurt Locker won Best Picture in 2009, but it is the lowest-grossing movie to ever win the Oscar. Everybody deemed Jennifer Aniston in Cake as the best in her career and the best in the year, but she was completely forgotten. The Academy is often labelled as a "white social circle". It is probably true, but they were able to see the beauty and the power of some interpretations and films from people of colour. Why was Selma snubbed? Because, let's face the truth, it was not good enough, especially if you compared it with 12 years a slave that won last year. For me it was nothing memorable. The Lego Movie apparently was a smash, but compared with other animated film, again, it was nothing special, but it was still good. I feared for a second that Everything is awesome would win the Best Song, but luckily it went to Glory by John Legend from Selma.
CWG: Will you cover VIFF again for us?
Erika: Last year was nice to cover the Venice International Film Festival, so I will try to do it again. Everything depends on my work, if I will be in charge of covering it again or not. But I will do everything in my power to do it.
CWG: Thank you for your time Erika and we hope to hear more from the world of movies from you.

Interview by Sabina Guja (AEGEE-Cluj-Napoca)